Product Detail
Product Tags
Customized color high strength racing tow strap  for car towing  is a strap with hooks on each end allowing the user to pull a vehicle. It is made from tough polyester material. If your car breaks down in an undesirable location, you can use tow strap to move your car to a safer place. 

| | |
| --- | --- |
| Product  Name   | Customized color high strength tow strap for car towing |
| Materials | NYLON66 (polyamide) /Nylon6 / Polyester /UHMWPE |
| Diameter | 25mm - 100mm (1'' - 4'' customized) |
| Capacity | 2000kgs - 15000kgs (4000lbs-35000lbs) |
| Color | Yellow,Black, Gray, Red (customized ) |
| Feature | Stretch and recoil action |
| Application | Towing vehicles, pulling equipment, and moving debris |

1.High Toughness, High Strength, Strong and Durable
   We choose high-quality polyester yarn, high temperature drying, ironing and other multi-channel production process to make the tow strap more strong and durable.
2. Large density, Wide width and Multi - layer cross - running wire to make the strap thicker and stronger
3. Using thick line to sew the connection place repeatedly, make it more securable.
4. Shackle hooks and forged hooks for your choice. Also, other types of hooks are available.
5.Company logo printing is available.
    Available on most strap assemblies and bulk webbing. Your company name can be on your straps. Stenciled straps help reduce theft and are great advertising for your company.
Snatch strap
Specifically designed to stretch under load for maximum performance, an ENJOIN snatch strap is a very effective method of extracting a bogged or immobilized 4WD when a second vehicle is present.
The unique design of the strap allows it to stretch and return to its original length, aiding recovery and great reducing the likelihood of vehicle damage.
Tree Trunk Protectors
When using a tree as an anchor point in a recovery situation, wrapping cable, rope or chain around it causes damage to both your equipment and the tree. This means next time you may not have a viable anchor point for recovery.
Keep your anchor point unharmed and able to be used again by you or a fellow 4wder with ENJOIN 's tree trunk protectors.
Winch Extension Straps
An ENJOIN winch extension strap is a lightweight non-stretch strap that is perfect for extending the length of your winch's cable when the most suitable anchor point is out of reach. ENJOIN Anchor Tow Rope Winch Exten
- Look for a solid point in the rear for mounting
- Both the vehicles have to be manned
- The vehicle doing the pulling should move forward very slowly until the tow strap is taut
- All movements should remain smooth and gradual (Accelerations and decelerations)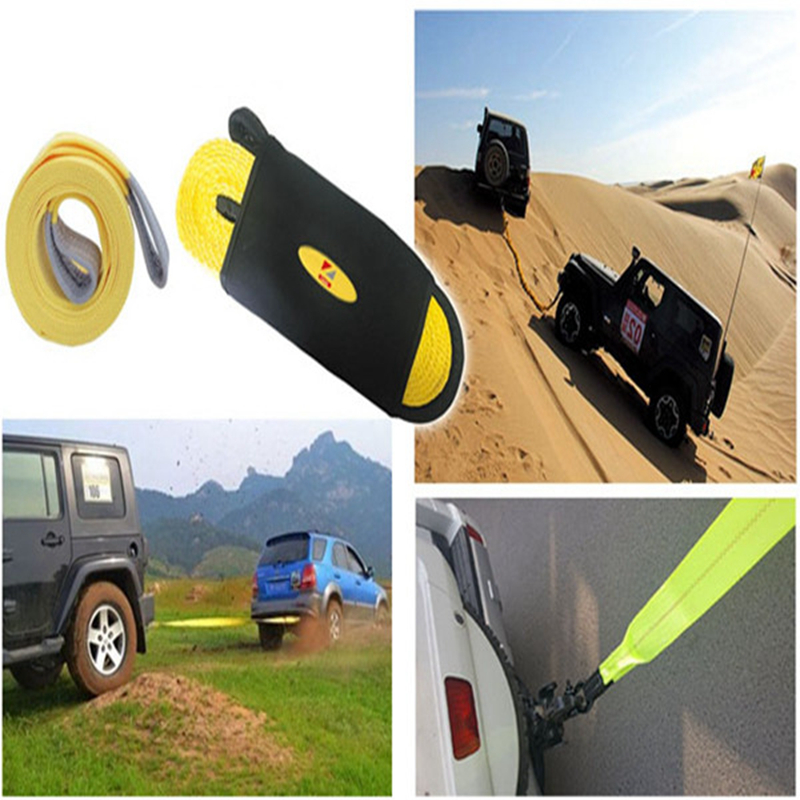 ---
Previous:
Towing Belt With Eye Hook
---